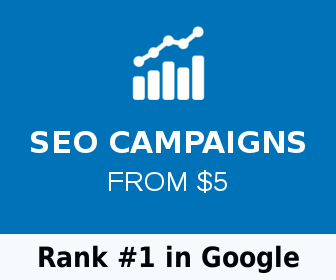 This post seeks to address one question every website owner has "Which is the best web hosting service?" This is an especially common question when you want to setup a blog website or an Ecommerce platform or generally any other website.
My simple answer here is Hostinger. But why is it the better than other services like GoDaddy and Bluehost?
In order to understand just why it is the best host we must look into these 3 key issues:
Price
Speed
Reliability
So how does Hostinger fair in these 3 issues? Let's find out.
Price
The biggest headache for anyone looking to find a web hosting service suitable for their need is definitely how much you have to pay especially if you are in a tight budget or just a start up. It is very important for you to know the value for your money.
While you may find a very cheap hosting service, you'll often compromise on Speed and reliability. So let's look at the monthly fee you get from hosting services offered by the reputable companies with great value for your money.
Hosting Service
Introductory Price
(in USD)/per month
Renew Price after
Introductory period
Bluehost
$2.70
(For the first 3 years)
$7.95
(Forth year onward)
Hostgator
$2.74
(12 months)
$10.95
(Second year onward)
SiteGround
$3.95
(12 months)
$11.95
(Second year onward)
A2 Hosting
$2.96
$7.99
GoDaddy
$4.33
$8.99
Hostinger
$0.99
(24 months)
$2.15
(Third year onward)
This table shows the cheapest plans offered by respective hosting providers. For full pricing plans visit their official websites
As you can see from the above table, Hostinger is the cheapest option if you are looking for a reputable company you can trust. And as opposed to other cheap hosting services from around the world, they don't have speed or reliability issues. Also, with this pricing you get some features for free that you would have to pay for with some of the other services such as a free SSL certificate, backups, and a free powerful hPanel.
Hostinger offers you Shared Web Hosting, Cloud Hosting and VPS web Hosting.
Why Shared web hosting?
You can think of shared hosting the same thing as renting a hostel or renting a small house; if you are still a student or a barchelor or not planning to live in that area permanently. That is great because you don't need extra room or a mansion yet you live alone.
The same goes with shared web hosting. It is great if you are on a tight budget or you do not necessarily need all the resources that the hosting service requires. If you don't necessarily get millions of website visits regularly, a video platform like YouTube, a social media website or have a large online store with thousands of sellers and millions of buyers, then shared hosting is for you.
However, if you have a larger website or aspiring to have a blog with millions of regular visitors or a platform that will surpass YouTube, Hostinger still has you covered with the best prices with Cloud hosting and VPS hosting.
For the full information about shared hosting features, visit the Shared Hosting Page…
Cloud Hosting
Cloud hosting uses the power of cloud computing, combining it with the simplicity of shared hosting. Cloud technology is the latest in reliable web hosting technology.
Website files are on multiple physical servers, arranged into a virtual cloud server. This provides speeds up to 3x faster than regular hosting. It even comes with its own dedicated IP address and SSL certificate.
In fact, the speed, size, feature, and resource capabilities match a dedicated server. While having major advantages over them. Cloud hosting is a lot safer because files are spread across multiple servers.
For the full information about cloud hosting features, visit the Cloud Hosting Page…
VPS Hosting
This one is for the users who must have no less than the best reliability and performance solutions. VPS (Virtual Private Server) hosting is a service that provides powerful dedicated resources. VPS hosting is like renting an entire condo in an apartment building.
Each virtual private server is placed on a server, with multiple other VPS hosted. The difference is, that you do not need to share resources. What you buy is what you get – no resource sharing.
With VPS hosting you receive root access – the ability to modify the virtual server from the bottom up. This supports a massive selection of Linux based operating systems. This allows users to maximize the benefits they get, depending on their project.
VPS hosting is prefered by users who need a lot of power, and have a lot of technical expertise. VPS hosting works best with highly technical projects. Websites with high traffic, computing power and other requirements. This includes web applications, servers, and business websites.
For the full information about cloud hosting features, visit the VPS Hosting Page…
Speed
When it comes to user experience, speed is one very important factor. Most of your visitors won't have the patience to wait for your website to finish buffering, they'll just leave and choose a different website on the search results. Google published that up to 53% of mobile users leave if a page takes more than 3 seconds to load.
No matter how good your content is on your website, if they just leave immediately you may loose them forever. That is why you should choose a web hosting service that ensures you good speeds. Here is how Hostinger performs against its competitors…
| Hosting Service | Average Speed |
| --- | --- |
| A2 Hosting | 317 ms |
| Hostinger | 350 ms |
| Bluehost | 405 ms |
| GoDaddy | 554 ms |
| SiteGround | 673 ms |
| Hostgator | 399 ms |
These are average page speeds for shared hosting taken over a period of 2 years.
As you can see, Hostinger gives the second fastest page speed only beaten by A2 Hosting (which will cost you $7.99). A speed of 350 ms is very decent, and you never have to worry about your pages taking ages to fully load. This will endure your visitors don't get a terrible experience even when loading from one page to another.
Reliability

Reliability can be seen as both Uptime and Speed of the websites. Uptime is basically how long the website is available for the users/visitors of the website.
Generally, the goal is to have 100% reliability; although this is typically not possible throughout the life of a hosting service as various factors may reduce the uptime of the service such as regular maintenance and server upgrades.
The good thing about the top hosting providers is majority if them have 99% uptime. All the hosts mentioned above have just above 99% uptime, with Hostinger having 99.95% uptime.
CONCLUSION
If you are looking for the best Web Host then Hostinger is definitely for you. Hostinger is a very reputable host giving you the best value with very high reliability and the second fastest speeds in the market. Whether you are a small start up, a blogger or an online business, Hostinger offers you Exceptional service at the cheapest cost.
Starting for only $0.99, you could get started on establishing your online presence. Try it today.
Want to learn why Zyro is the best website builder? Click here